Why Ace
Excellence You Deserve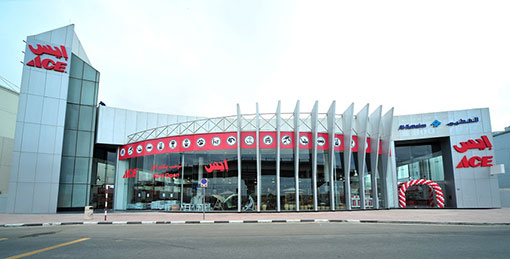 Ace Hardware owners have access to more than 100,000 products from a variety of channels from US distribution centers, to regional distribution centers ensuring stores are stocked with the inventory needed to meet the needs of their customers.
Access to Ace Hardware Products 
Store owners have easy access to these quality items through 3,000 US vendors, regional distribution centers and the Ace Global Distribution network. Ace Hardware Semi-Annual Conventions also serve as a private buying show for all international retailers, where there are more than 1,000 vendors with products on display. With all departments on display for retailer viewing, these events also act as an ideal retail training ground for store owners and employees.
Buying Power, Leverage and Scale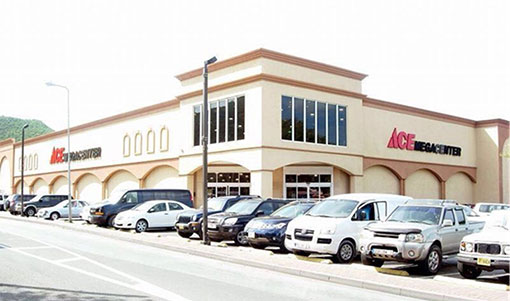 The Shanghai distribution center is a hub for all import activities and combines the convenience of U.S. export buying opportunities with the competitive edge of global procurement.
Owners can shorten product delivery times, increase cost efficiencies and build product assortments by leveraging in-country knowledge and expertise with regional distribution centers, starting with the Ace Global Distribution warehouse in Shanghai, China.
Ace store owners have three options for sourcing products:
Ace Global Distribution (China) – Factory-direct international product sourcing provides more product options and competitive pricing
Regional Warehouses (Shanghai, Panama & Dubai) – provides product assortments that fit regional customer demands
Ace Domestic (U.S.) Warehouses – leverages strong U.S. brands with high-quality products
Providing more international product sourcing options allows Ace store owners to be more nimble with their business operations. There are hundreds of vendors available outside the U.S., which allows for more vendor negotiation, site visits, and on the ground real-time vendor contact with complete documentation and logistical support.
Global Supply Chain Infrastructure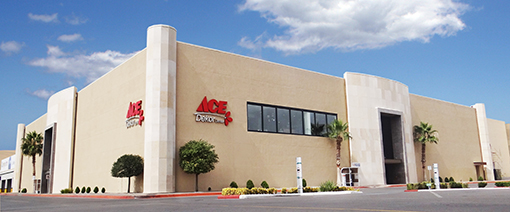 By leveraging distribution centers dotted around the globe, International Retailers can now purchase smaller quantities from multiple vendors and have mixed containers shipped directly to their stores. Ace's proven international distribution network gives stores owners the confidence they need to help create a business that's short on restrictions and long on profitability and flexibility.
International distribution centers provide:
Easier access to core stock of leading branded products and certified Ace Private Label goods through our global supply network
In-market support offices
Less than container load consolidation
Shorter lead times
Online ordering system
Grow Your Margins Using Certified Products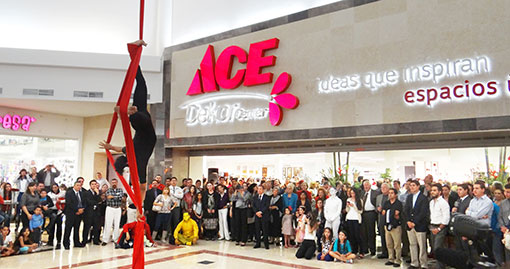 With Ace Hardware, there is no shortage of quality products to service your customers. Ace provides access to thousands of home improvement items including 12,000 Ace Private Label products that are certified to be as good, if not better, than leading global brands. Ace Hardware Corporation purchases its private label products from over 290 suppliers on an item-specific basis. We ensure consistent quality in our private label products through various means including factory site visits, third-party laboratory testing for some products, and specific criteria for imported products. Supplier changes will happen from time to time when product quality or pricing improvements are available. We are making investments in our brand through new packaging, quality testing, advertising and the overall Ace brand! Thorough retail market analysis is being completed for each private label category to deliver a smart mix of product.
Here's how you'll benefit from selling Ace Private Label products:
Ace branded items are priced lower than national brands
With more than 12,000 Ace Hardware branded products, your customers will begin to recognize the power of the Ace brand and value of Ace Hardware Services
Being an authorized seller of Ace Private Label items strengthens your store's brand
Ace also provides countless services to exceed your customer's expectations, like paint color matching, key cutting, window screen repair, special deliveries, and many more!